We pride ourselves on providing the best products with best-in-class customer service. Our vast footprint and inventory allows us to provide you what you need, when you want it, where you need it. Take a look below at what our manufacturers have to say about their products.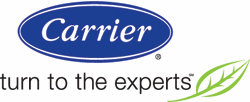 Carrier
From the time our founder invented the basics of modern air conditioning in 1902, Carrier has been the world leader in air conditioning, heating and refrigeration systems. A wholly-owned subsidiary of United Technologies Corporation, Carrier is built upon a legacy of innovation and commitment. Through our market-leading products and solutions, we are constantly striving to help people live more comfortable, healthy and productive lives.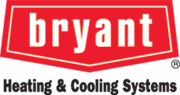 Bryant
Charles Bryant started a tradition in 1904 – one that goes beyond providing outstanding heating and cooling systems – that lives on today. It's about experience, trust, and doing Whatever It Takes to make our neighbors' homes comfortable.
Today, Bryant's wide range of hard-working products include gas and oil furnaces, fan coils, boilers, heat pumps, air conditioners, packaged products, humidifiers, ventilators, other air quality accessories and more. These industry-leading products are manufactured at sites across the United States. Bryant plants are among the largest heating and cooling production facilities in the world, incorporating advanced technology to maintain the highest standards possible in the design, production, and quality testing of Bryant heating and cooling equipment.

Payne
How do we know our customers so well? Simple. Nearly 100 years of experience. There are no short cuts when building a brand that stands for dependable products at the best possible price. The same principles that made D.W. Payne and his sons successful in 1914 are still very evident today. When you choose Payne® products, you're getting more than just a name. You're getting attractive, affordable products that work. Dependability is our value. That's the Payne promise.

TopTech Aftermarket Parts and Supplies
While dealing with customers can be a challenge, dealing with your supplier should not be. That is why Carrier Enterprise is committed to helping our dealers get what they need when they need it to meet the needs of their customers. From equipment and tools to parts and supplies, our stores have everything you need to get the job done right the first time. Contact us to find out the benefits and how to become a TopTech customer.

Gree E-TAC
CE is proud to offer the latest innovation from Gree: the Engineered Terminal Air Conditioner. Designed to meet the rigorous demands of hospitality, healthcare and specialty residential installations, E-TAC's smart technology puts energy control and savings back into your hands.
More About Gree Visit Gree's Website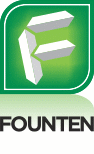 Founten
Founten uses leading edge technology to deliver an intelligent Wireless HVAC Energy Management Solutions enabling you to achieve significant, measurable energy savings, and increase the satisfaction of your occupants through intuitive Cloud based reporting and management. Founten provides this wireless HVAC EMS solution all at an economical price for both equipment and installation which has never been achieved in EMS before.

Honeywell Generators
We realize how much your home and family mean to you. Honeywell automatic standby generators are just one more way we offer assurance they remain protected.